Verbero Events
Verbero is here to offer event aid in the form of logistical work, entertainment, retail offerings, and media collaborations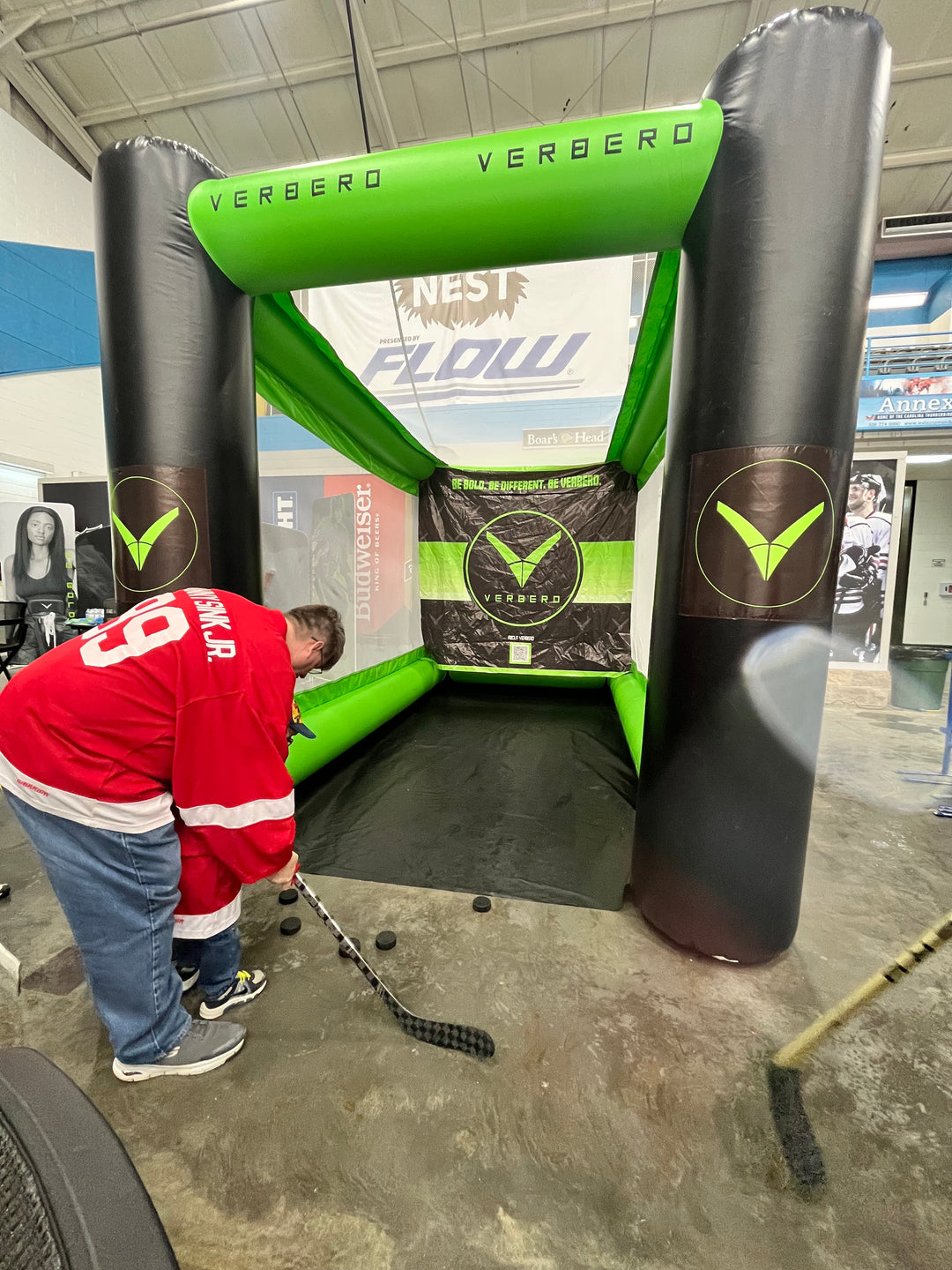 entertainment
ADD FUN TO YOUR EVENT
In terms of entertainment, Verbero offers shooting booths for accuracy and speed shooting competitions. We also offer Croozin' Cooler races, showcasing our state of the art custom remote control Zamboni coolers. We are also willing to aid in other areas of entertainment interest in any way possible.
Retail Offerings
premium technology & apparel
Verbero can bring stock equipment, custom equipment, custom apparel, and headwear to sell at your events.
This includes the Mercury V350, the lightest and most durable stick on the market, gloves, skates, apparel, bags, and more.
If you want to give access to exciting programs, equipment, partner products or cutting edge hockey technology then find out how Verbero can bolster your next event!
Media
In house production team
Verbero has an in house production team capable of everything from social media management to full commercial shoots and production. If you are looking to provide a recap or produce any sort of media in tandem with your events, this is something we can help you with.